Commercial Air Conditioning (A/C)
Skokie, IL, Lincolnwood, IL, Glenview, IL, Evanston, IL, Morton Grove, IL, Niles, IL, Wilmette, IL, HIghland Park, IL, Deerfield, IL & Northbrook, IL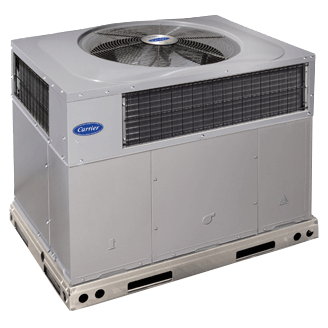 With four decades of experience in commercial HVAC services, count on Skokie Valley Air-Control to deliver quality solutions to your most complex commercial air conditioning repair needs.  Our team of factory-trained experts has the technical knowledge, product familiarity,  and sophisticated tools necessary to keep your commercial environment perfectly cool and healthy all summer long, season after season.  We offer the highest quality service and products to ensure reliable, efficient, and cost-effective comfort for our business customers.
Skokie Valley Air-Control specializes in air conditioning repair services, as well as cost savings.
Proper temperature control is essential to most businesses.  Together, heating and cooling represents about forty percent of the electricity used in commercial facilities.  Cooling systems, in particular, can be extremely energy intensive and are normally fueled by electricity.   When you call Skokie Valley Air-Control for repair service, we resolve pressing problems with your equipment, and take the extra steps to optimize the entire system, promoting ideal energy efficiency, and helping you achieve substantial savings.
Studies have proven that the majority of work absenteeism due to colds, flu and other respiratory infections are directly linked to the circulation of airborne bacteria and fungi in the air conditioning system.  Contaminants can build up throughout the inner workings, leading to insufficient airflow, overworked motors and higher operational costs.  When your system is running at full capacity, both temperature and humidity is reduced to a comfortable level.  This eliminates stickiness, possible moisture damage, and because the air is properly filtered, it is free of dust, pollen and other allergens.
Our goal is to be your first choice for commercial services, and through personalized attention, prompt response and quick turnaround, we guarantee a rewarding conclusion to every project we undertake.
The Skokie Valley Air-Control technicians are on call around the clock to immediately assist with any emergencies.  Our service trucks are fully stocked, and our team arrives on time and equipped to get the job done correctly the first time.  We are a Carrier Factory Authorized Dealer, having demonstrated exemplary customer service, business practices, and technical knowledge.  Our team of technicians is factory trained and stays current on all aspects of cooling install, maintenance and repair.
Reliable, cost-effective cooling is necessary to run a comfortable, welcoming facility.  Whether you're striving to keep a workforce cool and productive, or need to maintain optimal conditions for heat and sensitive material, Skokie Valley Air-Control has the skills, dedication and resources to get the job done.  We work on all makes and models, and have experience with a wide variety of commercial systems.  As a Comfort24-7 Provider, we address all of your needs with a comprehensive guarantee of satisfaction that covers every aspect of our work as well as the equipment and components we install.  We are a locally owned and operated business, built on over forty years of dedicated, fair and expert service to commercial clients throughout Skokie, IL, Lincolnwood, IL, Glenview, IL, Evanston, IL, Morton Grove, IL, Niles, IL, Wilmette, IL, HIghland Park, IL, Deerfield, IL & Northbrook, IL.
Commercial HVAC Repair Service, Commercial Air Conditioning Installation, Commercial AC (A/C) Repair Service in Skokie, IL, Lincolnwood, IL, Glenview, IL, Evanston, IL, Morton Grove, IL, Niles, IL, Wilmette, IL, HIghland Park, IL, Deerfield, IL & Northbrook, IL