HVAC Repair, Installation & Service
Skokie, Morton Grove, Glenview, Lincolnwood, Northbrook & Evanston, IL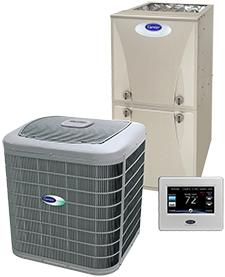 A locally owned and operated HVAC company, Skokie Valley Air-Control answers the need for affordable heating, cooling and air quality solutions in Morton Grove and the surrounding areas of Skokie, Morton Grove, Glenview, Lincolnwood, Northbrook & Evanston, IL. Through a broad range of comprehensive furnace and air conditioning services, our factory trained and authorized HVAC technicians provide precise, reliable and efficient temperature control. As a Carrier Factory Authorized Dealer, we have met exceptionally high requirements in all aspects of business, education, and customer service, allowing us to bring our customers the most innovative heating and cooling systems and service in the market.
The Furnace & A/C Service Experts
HVAC Installation, HVAC Service, HVAC Repair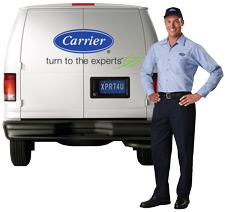 When you're in the market for heating and air conditioning installation, maintenance or repair, Skokie Valley Air-Control handles your project from start to finish with dedicated, personal attention. We are always available to provide emergency assistance on even the most complex problems, 24 hours a day, 7 days a week. You'll enjoy uninterrupted comfort with a HVAC system that's operating safely, dependably and at peak capacity.
Free Estimate with Heating or Air Conditioning Installation
We offer free on-site estimates for installation and replacement. Our ductwork and sheet metal is custom made in our own sheet metal shop, ensuring precise installation and optimum performance. We are fully insured and perform all of our own work, never relying on subcontractors. With over forty years in the HVAC industry, Skokie Valley Air-Control has upheld a reputation for the highest level of honesty, expertise, and customer satisfaction. We bring unsurpassed professionalism to commercial and residential heating and cooling service.
Contact Skokie Valley Air-Control For Professional Heating & Air Conditioning Service in Skokie, Morton Grove, Glenview, Lincolnwood, Northbrook & Evanston, IL!