Ventiliation, Air Cleaners & Humidifiers
Skokie, IL, Lincolnwood, IL, Glenview, IL, Evanston, IL, Morton Grove, IL, Niles, IL, Wilmette, IL, HIghland Park, IL, Deerfield, IL & Northbrook, IL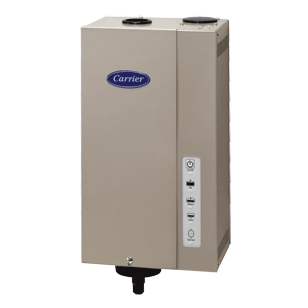 According to the Environmental Protection Agency, indoor pollution and stale air are responsible for health problems that include allergies, headaches, rashes and respiratory issues such as asthma and sinusitis.  Proper ventilation goes a long way in the fight against indoor pollutants.  While it's difficult to gauge the quality of your indoor air, the exact nature of the problem, and what to do about it, Skokie Valley Air-Control specializes in Indoor Air Quality solutions and can help you achieve a cleaner, healthier and more comfortable home.
Our licensed HVAC technicians will perform a thorough inspection of your home's ventilation and air intake sources.  
These are the places in you home where air enters and it is extremely important that they are far removed from possible points of contamination.  To protect air quality, the highest level of ventilation must be established.  Skokie Valley Air-Control has the necessary level of experience, practical knowledge, and skills to modify air intake systems to achieve optimal airflow.
By inspecting possible sources of pollutants, such as stoves, space conditioning, and heating and cooling systems, we can make adjustments and recommendations for the most cost-effective and rewarding solutions to indoor air concerns.  We offer a range of convenient, simple and affordable additions to your HVAC system, to reduce contaminants, promote energy efficiency, and provide greatly improved air quality.
The process of adding moisture to indoor air is a key aspect of total health and comfort, yet often neglected.
The relative humidity of the household environment drops significantly when heated.  Insufficient moisture levels leave you more vulnerable to infection.  Viruses that cause cold and flu thrive in dry air.  Low humidity is also responsible for higher energy costs, because it makes you feel cold at normal temperatures, leading to higher thermostat settings.  According to the EPA, every degree you lower your thermostat can cut 4% off your heating bill.
Humidifiers
High capacity, whole-home humidifiers keep your family comfortable throughout the cold dry seasons, continually monitoring relative humidity levels, and delivering the perfect amount of moisture.  By adding moisture to the air, static, sore throats and dry skin are kept at bay.  Properly humidified air also safeguards wood surfaces in your home.  When air is adequately hydrated, it feels warmer, allowing you to enjoy perfect comfort at cooler temperature settings.  Effective, economical and low maintenance, the available styles range from steam to fan-powered and bypass models, guaranteeing a system that's exactly right for your needs.
Bypass humidifiers draw warm air from ducts and pass it through a water panel, where it absorbs moisture, before delivering it back into the air stream to your home.  These models can be installed on either the supply or return plenum of a forced air handling system.  Proven to have 100% efficient water usage, bypass humidifiers are a valuable addition to your heating system.
Fan-powered humidifiers are similar to bypass models but include a fan that blows air across an internal water paned for increased water evaporation.  These models typically produce a gallon more of humidity each day when compared the bypass humidifier.  The electricity needed for the interior fan equals that of a 25-watt light bulb.
Steam humidifiers may be bit more costly to install, but are the most effective means of infusing moisture into your home environment.  These models add humidity to the air by heating water electrically to generate steam, and work even if the furnace isn't operating.  The steam is picked up by the system blower and delivered through the home vents.  Steam humidification is a natural form of humidity and extremely beneficial to your air quality.
Air Cleaners
Air cleaners continually filter out pollutants, allergens and pathogens that can cause serious illness.
Many irritants and particulates are suspended in household air.  Mold spores, lint, dust, pollen, dander, microorganisms, smoke and fumes all contribute to degraded air quality.  When it comes to the air you breathe, it's best to be proactive. The better you do with filtering and cleaning your home environment, the better you're going to feel.
For an in-home inspection and more information about the importance of and ways to improve your Indoor Air Quality, call Skokie Valley Air-Control at 224-470-1799.  Locally owned and operated for over 40 years, we recognize indoor air pollution as a growing concern, and offer economical, convenient and rewarding solutions you can count on.
HVAC Company, Indoor Air Quality, Humidifier Installation, Air Purifier Service in Skokie, IL, Lincolnwood, IL, Glenview, IL, Evanston, IL, Morton Grove, IL, Niles, IL, Wilmette, IL, HIghland Park, IL, Deerfield, IL & Northbrook, IL
HVAC company in Skokie, IL, Lincolnwood, IL, Glenview, IL, Evanston, IL, Morton Grove, IL, Niles, IL, Wilmette, IL, HIghland Park, IL, Deerfield, IL & Northbrook, IL