Commercial Heating
Skokie, IL, Lincolnwood, IL, Glenview, IL, Evanston, IL, Morton Grove, IL, Niles, IL, Wilmette, IL, HIghland Park, IL, Deerfield, IL & Northbrook, IL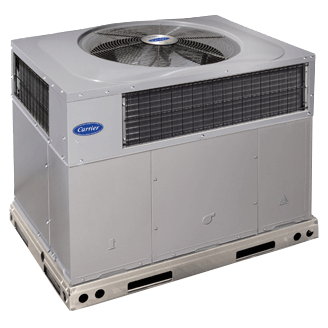 The key to affordable and reliable performance is making sure that you have an efficient heating system that's operating properly.  Any disruption in comfort can waste a tremendous amount of money.  At the very least, heating issues are inconvenient.  At worst, they can be dangerous.  Delaying service can often cause more extensive damage.  For prompt, professional and experienced service, rely on the HVAC specialists from Skokie Valley Air-Control.  Through extensive factory training, the most sophisticated tools, and thorough understanding of commercial equipment, we provide accurate and lasting solutions to problems both big and small.
Proper temperature control is extremely important to a comfortable, healthy and productive work environment.
Whether you are experiencing minor or major difficulties with your heating system, Skokie Valley Air-Control will offer the help you need to maintain consistent, dependable and safe operation.  We are a Carrier Factory Authorized Dealer, a distinction earned by meeting exceedingly high standards for technological expertise, product training, business ethics and customer service.  Our team continues to receive updates in industry advancements specific to heating and cooling installation, maintenance and repair. Through improved performance of your commercial HVAC system, Skokie Valley Air-Control can trim energy consumption and provide rewarding cost savings.
Although commercial HVAC systems are normally quite reliable, even well maintained components can break down, and when they do, quick turnaround is critical to the continued operation of your facility.  At Skokie Valley Air-Control, we offer round the clock service, making sure our experienced professionals are available to handle any disruption in heating performance and ensure safe conditions.  We take great care to work within your schedule, keep an organized work area, protect your facility from damage, and clean up after the job.
Trust Skokie Valley Air-Control for all of your furnace repair needs.
Your commercial heating equipment is a complex system.  There are a number of things that require professional attention.  Our technicians are prepared for any type of heating malfunction, and service any age or brand of furnace. If you notice a strong smell, poor heating capacity, frequent cycling, elevated sound levels, or you're just not as comfortable as you expect, call for immediate service.  We'll put our experience and resources to work for you, minimizing disruption and downtime.
Dirt, dust and debris can quickly compromise the performance of your commercial HVAC unit.  The coil in the plenum is made up of hundreds of tiny air passages.  Any blockages in these passages reduce airflow and diminish effectiveness.  System airflow impacts heating capacity as well as the quality and degree of your breathing air.  A contaminated system can exacerbate allergies, increase irritations in the nose and throat, and lead to poor workforce productivity and health-related absences.
As your commercial heating system experiences technical difficulties, the efficiency of the unit will decrease.
Skokie Valley Air-Control will troubleshoot and diagnose your furnace problems and provide you with solutions that last.  We are fully insured, licensed and always rely on our own handpicked technicians, never subcontracting the work we've been hired to do.  Through our membership in the Comfort24-7 Network, our services and the Factory Authorized Parts we install are guaranteed to meet your satisfaction.  Locally owned and operated, Skokie Valley Air-Control continues a forty year commitment to delivering the highest level of professionalism, expertise and satisfaction to our commercial clients throughout Skokie, IL, Lincolnwood, IL, Glenview, IL, Evanston, IL, Morton Grove, IL, Niles, IL, Wilmette, IL, HIghland Park, IL, Deerfield, IL & Northbrook, IL.
Commercial Heating Service, Commercial Furnace Repair Service, Commercial Heating System Installation in Skokie, IL, Lincolnwood, IL, Glenview, IL, Evanston, IL, Morton Grove, IL, Niles, IL, Wilmette, IL, HIghland Park, IL, Deerfield, IL & Northbrook, IL