Air Conditioning Service & AC Service Company
Air Conditioner Service in Skokie, IL, Lincolnwood, IL, Glenview, IL, Evanston, IL, Morton Grove, IL, Niles, IL, Wilmette, IL, HIghland Park, IL, Deerfield, IL & Northbrook, IL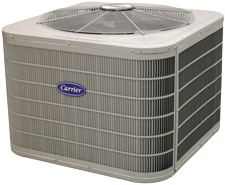 Every summer, Skokie Valley Air-Control receives hundreds of calls because of faulty cooling systems.  Water leaks, low refrigerant, insufficient humidity control, wheezing sounds, and musty smells all add up to the same things:  Inconvenience and expense for homeowners.  Most often, the repairs could have been prevented by seasonal maintenance on your A/C unit.  Since repair is usually triple the cost of annual service, and replacing a cooling system is as much as fifty times more expensive, a quick tune-up is both smart and cost-effective.
Proactive Air Conditioning Service Prevents RepairsAC Service Company in Skokie, IL, Lincolnwood, IL, Glenview, IL, Evanston, IL, Morton Grove, IL, Niles, IL, Wilmette, IL, HIghland Park, IL, Deerfield, IL & Northbrook, IL
Regular air conditioning maintenance offers many benefits to homeowners, first and foremost being cost savings.  Unless your equipment is professionally cleaned, inspected and adjusted, it's going to waste money on needless repairs, higher energy bills and a shortened lifespan.  Like any complex appliance, the basic components within your system depend on each other for smooth, efficient operation.  As these components become clogged with dust and debris, they struggle to live up to expectations, putting excess wear and tear on the system as a whole.  Airflow transfer is reduced, meaning a diminished capacity to absorb heat and humidity.  In other words, your air conditioner is working harder and consuming more energy to provide less cooling.  And it's going to break down sooner rather than later.
A properly maintained system uses less energy and runs more efficiently.  You stand to save 25% to 40% in energy costs just by scheduling service with Skokie Valley Air-Control every year.  It's best to set up a service call in the spring, after your equipment has sat idle, and before it's expected to carry the tough summer workload.  This not only allows more flexibility in scheduling, but also factors in time to order and install any necessary replacement parts.  Through troubleshooting and meticulous inspection, our factory-trained technicians can uncover any problem and take the necessary steps to ensure safe, reliable and satisfactory performance all summer long.
Getting Your AC System Serviced Improves Air Quality and Safety!Air Conditioner Maintenance in Skokie, IL & The Surrounding Areas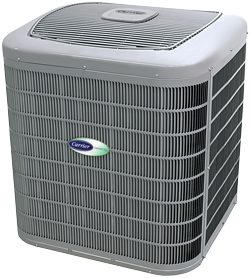 The team from Skokie Valley Air-Control will perform a complete system cleaning, eliminating any unseen dangers.  In a split system, it is highly possible for contaminants to be concealed within ductwork or the inner workings.  Plant matter, dust, construction debris, insects, and even small animals can get trapped inside.  The moist environment encourages decomposition and the growth of mold and mildew, which can become airborne and pollute breathing air every time your air conditioner runs.  Degraded air quality, due to improperly maintained cooling equipment, has been linked to asthma, respiratory infections, and numerous flu-like symptoms.  Through preventative service, Skokie Valley Air-Control can catch mold before it spreads, safeguarding against health concerns, decreased airflow, and system malfunction.
Don't just think about annual A/C maintenance.  Make the call.  The trained professionals from Skokie Valley Air-Control will take it from there.  We'll set up a convenient appointment, arrive within the state timeframe, protect your home through the use of foot and floor coverings, keep an organized work area, and leave no mess behind.  All work will be completely quickly and efficiently, and we'll keep you informed of any findings.  Our team is fully licensed and insured, and we never subcontract a job.  Locally owned and operated for over 40 years, Skokie Valley Air-Control has built our business on ethical practices, conscientious workmanship, fair pricing, and courteous service.  The very best protection for you air conditioner and continued comfort is seasonal maintenance from Skokie Valley Air-Control.
HVAC Companies, Heating and Cooling Company, AC Service, Air Conditioner Service & Maintenance, Air Conditioning Service in Skokie, IL, Lincolnwood, IL, Glenview, IL, Evanston, IL, Morton Grove, IL, Niles, IL, Wilmette, IL, HIghland Park, IL, Deerfield, IL & Northbrook, IL